If you like to use any of the pictures below on your blog or website, please link to our website. Thank you and enjoy!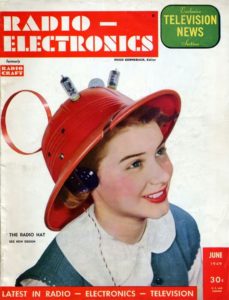 The well known Radio hat – 1949
The Future – 1950ies: Fashionable lady on a futuristic, functional, Bauhaus chair by Marcel Breuer, operating the most futuristic turntable you can think of!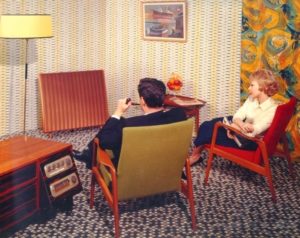 Modern audiophiles – 1959 (Quad ESL-57 advertisement)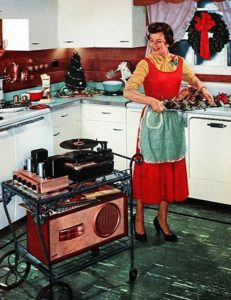 HiFi Wife -1950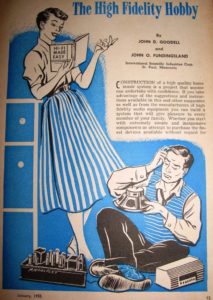 Vintage HiFi repair is and has been confusing – 1955